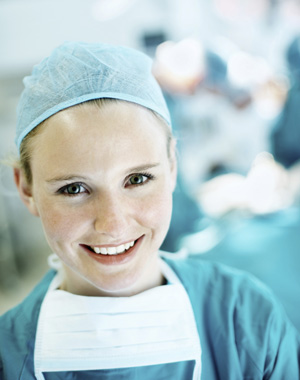 "
I get to spend much more time at home. I was so excited when they told me I could have it on my phone..."
C.T., Clinical Director, OR/Scheduling/CSP
Watershed OR-Max from IBSS dramatically improves OR efficiency and satisfaction today, ensures that you retain your gains going forward, and lays the groundwork for continuing improvements into the future.
---
Read Enhancing Efficiency and Communication in Perioperative Services Through Technology by Linda Yoder, Clinical Director, Perioperative Services, GMH.
---
Dramatically increase the efficiency of your OR department with Watershed OR-Max™ from IBSS. Use your new-found efficiency to increase caseloads by two or more additional cases per operating room per week, using current resource levels; or substantially reduce costs of your current caseloads. At the same time, enjoy marked improvement in patient, family, staff and surgeon satisfaction.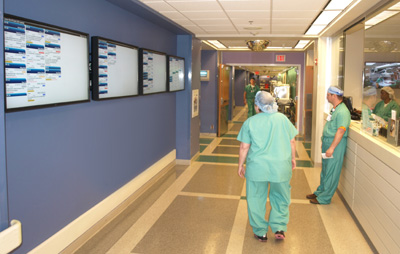 Watershed OR-Max focuses on managing OR processes. With judicious application of RFID and other automation technologies, OR-Max unobtrusively and accurately tracks patient movement and status; case milestones and checklists; staff workflows; and asset movement and status. OR-Max uses this real-time information to prevent delays, automatically alerting the appropriate personnel of impending problems. Also, OR-Max dynamically adapts schedules throughout the day-of-surgery in response to actual circumstances. All parties have immediate access to up-to-the-minute information, with display boards targeted for families and for specific personnel and areas, such as surgeons, anesthesiologists, pre-op, post-op, and cores.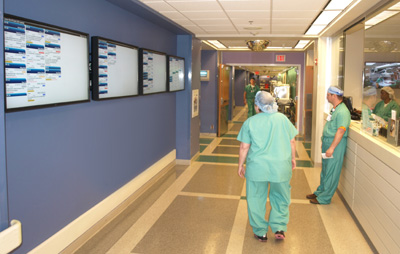 So, how is OR-Max different from perioperative and clinical systems?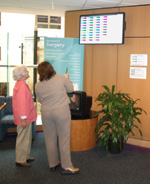 OR-Max focuses on perioperative processes, and not just those directly involved in case-progress, but indirect, supporting processes as well.
OR-Max is highly configurable – you can define and customize case milestones, checklists, notifications and work-flows.
OR-Max manages resources pro-actively, anticipating and thus avoiding problems and delays.
OR-Max adapts case schedules in real-time, in response to actual events throughout the day-of-surgery, such as delays, cancellations, etc.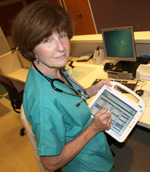 OR-Max communicates up-to-the-minute circumstances to key stakeholders, eliminating most phone calls, announcements and manual interventions, and pinpointing the source of delays so that corrective actions can be implemented immediately.
OR-Max measures actual case milestone and resource utilization data for analysis, so you can spot bottlenecks, trends and opportunities to improve.
OR-Max gives you both the adaptability and the information you need for continuous improvement.
Watershed OR-Max can be implemented in as little as three months, and, when purchased via monthly service contract, offers almost immediate return on your investment. Our current customers are enjoying the benefits of OR-Max now, with a typical 800+ bed, 30 OR suite hospital achieving an additional two-to-three cases per week per OR, notable improvements in patient and family satisfaction, and remarkable staff buy-in. We would be happy to arrange a site visit, and to discuss the details of implementing Watershed OR-Max at your facility.